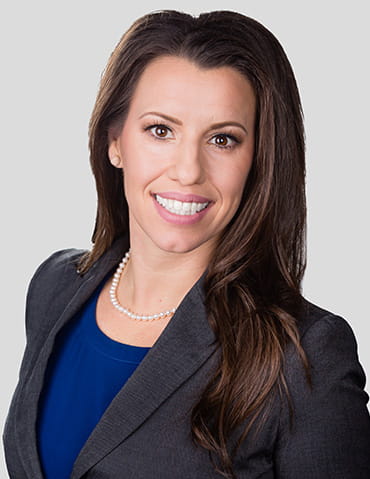 Karine Orser, CHS
Insurance Planning Specialist
Karine joined the Raymond James Financial Planning team in November 2019. With more than 15 years of experience in the insurance industry, Karine brings a wide variety of skills to the table, including but not limited to life, critical illness, disability and group insurance, as well as individual and corporate tax solutions.
Karine takes a very personable approach to her clients. Strong relationships are the foundation of her work. She thrives on solving complex financial problems to give the client the best plan possible, meaning no problem is too big or small to tackle.
Karine hails from Quebec and is fluent in both English and French. She completed a diploma in Business Management shortly after her military contract. She enjoys being in the great outdoors with her husband Jeremy and their sons Basil and Hugo as well as their dog Dani.
Angela Carter, CFP®CHS
Financial Planner
Angela has been working in the financial services industry since 2015 and she joined Raymond James in 2021. Prior to joining Raymond James, she was employed with a bank-owned firm and she specialized in insurance and estate planning. Angela holds both the Certified Financial Planner and Certified Health Insurance Specialist designations, and that education helps her prepare comprehensive financial plans that allow clients to achieve their financial goals and objectives.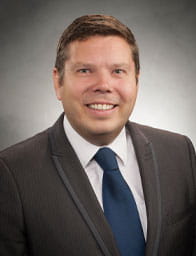 Damian McGrath
AVP Estate and Trust Solutions, Solus Trust, an affiliate of Raymond James
Damian McGrath is a Senior Trust Advisor of Raymond James Trust (Canada). He is responsible for the delivery of Estate and Trust services for Alberta, Saskatchewan, and Vancouver Island, BC. Prior to joining Raymond James, Damian worked in private legal practice and most recently held an Estate and Trust consultancy role for a bank-owned Trust company.
Damian is a member of the Law Society of Saskatchewan and the Society of Trust and Estate Practitioners. He brings considerable experience and a practical approach to assisting clients with their estate, trust and legacy planning needs.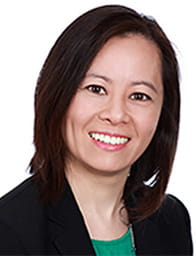 Debbie Wong, CPA, CA, CRPC®
Vice President, Tax Consulting, Private Client Group, Raymond James Ltd.
Debbie joined the investment services business after deciding to focus her time on helping people with their tax concerns through value-added services rather than through a fee-for-service model utilized in public practice.
As part of our team of private wealth professionals, Debbie works with our financial advisors to guide their high-net-worth clients toward practical solutions to their tax issues. She has expertise in Canadian and U.S. personal tax, specific issues affecting U.S. citizens or green card holders, and cross-border tax (immigration and emigration). Debbie joined Raymond James in 2004 as the tax manager in Operations and then transferred to Private Client Solutions in 2013.
Prior to joining Raymond James, Debbie gained 10 years of experience working in public practice as an expatriate tax manager at a major international accounting firm, and articled at an accounting firm handling financial reporting and tax compliance for small business families. Debbie obtained her chartered accountancy designation (CA, CPA) in 1998. She also earned the U.S. Chartered Retirement Planning Counselor (CRPC®) designation in 2018 to expand her perspective on the unique planning needs of our cross-border clients.
In her free time, she enjoys relaxing and travelling with her husband, and takes a particular interest in nutrition and fitness methods to age backward.